Mala Ishwar Bhatia, HR Manager, Walmart, Toronto, Canada.
"Attainment, Achievement and Accomplishment – this must be how we spell success, but my success was through the BS (Hons) Degree programme of the Madonna University, which I have passed with the highest honours, a gold medal and an achievement award.
I am grateful to LACC for helping me becoming a professional expert at the season of completion of my Masters Degree.
Mariam Andrea Hassan, PA to CEO & Chairman, Clement Systems, Gulf FZCO.
I could tremendously enhance my knowledge and skills by studying Bachelor's degree program, which I could pass with the highest honours by winning the highest achievement award and a gold medal. My Bachelor's degree programme at London American City College is excellent as it has greatly helped me for my career growth.
Muhammad Naeem Iqbal, Manager, U.A.E. Firm.       
I am very proud and honored to have had an opportunity to complete my MBA program at London American City College in the UAE.  I feel I have achieved more than academics but also the experience and confidence to start my career. I would like to extend my gratitude to my Professors and Faculty members whose experience and never ending support helped me to be one of the top students.
Ayesha, HR, Kenta Middle East.
It has been a five year journey with London American City College; I invite all the students to LACC. Teaching faculty and staff in LACC will make you comfortable and you will really enjoy your journey, I complete my BBA and MBA and i am looking forward to do my PhD. I invite all the students to join London American City College and continue your journey.
Fatima, Brand Manager, Gulf International – (Al-Batha Consumer Group)
It has been a great experience with LACC, I will recommend this college to all the students. The qualification obtained through LACC was very useful for getting the present job.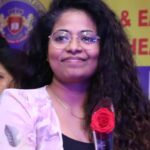 Sunith Shaji, Leasing & Property Manager, Emirates National Investments.
I have done the Bachelor's and the MBA degree from London American City College and passed with highest honors and MBA with distinction. LACC is an outstanding college run by highly qualified, committed and dedicated professors. I have gained substantial knowledge from LACC, which I have been very well using in the work place. I could get a very well-paying job in an MNC with the qualifications obtained by studying at LACC.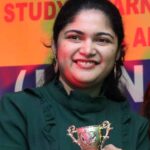 Roma D'Souza, Assistant Manager, HSBC
LACC gave me the opportunity to work in the morning section and study in the evening section. Dr. Paulson is really supportive in organizing the class timing and flexible notes. Dr. Kaup is well organized in conducting examinations and academic activities. I will definitely recommend the college. I am really proud that I was part of the LACC. I wish the student all the very best. You have made the right choice.
Abdul Aleem Sajid, Senior Business Consultant, Harrodz Business Services.
I take this moment to thank you all! Being accepted at LACC's  Masters program gave me the opportunity to fulfill my dreams; thank you London American City College for helping me achieving my goals.
Vinayak Sadanand, Managing Director, AGLOW Technologies.
I would also personally thank to London American City College for helping me to become a successful professional at the time of completing my Masters Degree. I would proudly recommend it to any student looking for a good academic curriculum, LACC is the right place for you. "